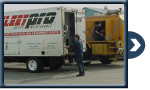 PREVENTIVE MAINTENANCE
Since 1982, Fleetpro has been the nation′s premier provider of Preventive Maintenance and Inspection (PMI) services, products, and information to vehicle and equipment fleet users.  Helping fleet customers reduce costs and increase productivity are Fleetpro's primary goals.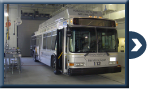 FULL MAINTENANCE
Fleetpro provides all administration, management, supervision and support staff for the individual needs of a fleet and oversees all fleet management functions.  Fleetpro staffs to meet these needs 24/7/365.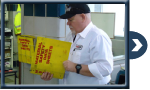 FLEET AUDITS
 Maintenance Audits enable fleet owners and managers to assess the condition of their fleet, ensure that provisions with their vendors are compliant and that sound maintenance practices are being followed in the facility and by the maintenance staff.
Providing a Solution for Vehicle and Equipment Fleets
Fleetpro offers a solution to increase  productivity for fleets, mechanics and operations  while, at the same time, reducing overall maintenance and repair costs. Located in Baltimore, Maryland, Fleetpro services over 14,000 vehicles for over 300 fleets in the Mid-Atlantic area.
On-Site, Off Hours Service
Fleetpro delivers Preventive Maintenance and Inspection services conveniently on-site, at the clients location during off-hour shifts, including weeknights and Saturdays to ensure that fleets are operating at 100% capacity during peak business hours. Fleet service schedules are developed in accordance with factory scheduled maintenance, DOT requirements and customer specific fleet maintenance needs.
High Quality Inspection & Exception Reporting
Fleetpro's Exception Reporting System organizes pending repairs in order of priority and flags urgent repair concerns.  Degree of Severity Ratings are assigned  to all pending repairs using safety and regulatory criteria. The separation of the PMI function from the repair function provides an excellent check and balance for fleet managers.  PMI scheduling and tracking is based upon manufacturer, regulatory and specific maintenance requirements.
Fleets Served
Fleetpro provides services for commercial, local, municipal, state and federal vehicle and equipment fleets. These customers operate on and off-road equipment with low-emission hybrid, CNG, gas, diesel and clean diesel engines.
Quality Delivered
Meeting the maintenance needs of commercial-grade fleets, Fleetpro's systems are cost efficient and deliver the products, including equipment, fluid delivery and oil evacuation systems in both truck-mounted and fixed distribution (depot) locations.
Services are delivered by trained technicians and supported by an Operations Management system that documents the daily, weekly, and monthly requirements.